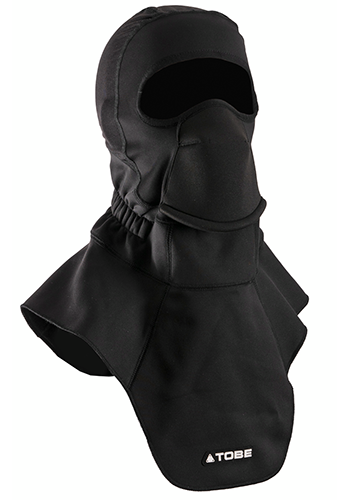 The TOBE Heavy balaclava picks up when you hit the sub zero temps. This full attack face mask balaclava is ready to brave sub arctic elements in all conditions including prolonged 80+ MPH trail and lake riding. Designed using the comfort of micro fleece and the warmth of neoprene, this snorkel like balaclava keeps you warm and comfortable but able the breathe freely without fogging your goggles or helmet. The Heavy balaclava wicks away moisture while retaining heat allowing you to stay warm and dry in all conditions.
TOBE Heavy Balaclava.
Fleece hooded face cover for snowmobiling, snow-biking, skiing and snowboarding.
The original TOBE Snorkel mouthpiece for breathability.
DWR coated water resistant.
Retains warmth when wet.
Signature hinged ergonomic shape.
One size fits most.
Polar Fleece, Neoprene & polyester blend
Imported.