Klim Snowmobile Glove Liner 3.0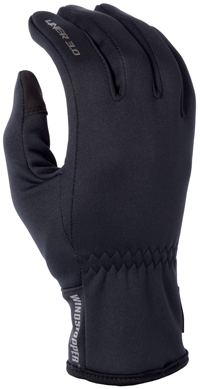 $ 29.99 US
Model: 3224-000-
LINER 3.0 WARM + WINDSTOPPER

Complete WINDSTOPPER® protection adds maximum warmth inside your KLIM® gloves while increasing outside-the-glove benefits thanks to its windproof properties, silicone grip and e-touch pads on fingertips. Replace existing fleece liners or simply upsize any non-insulated KLIM® glove and enjoy the benefits of a superior WINDSTOPPER® liner.

* TIP: For the best fit experience, first test this liner with your chosen GORE-TEX® riding gloves.
3224-000-110-000
3224-000-120-000
3224-000-130-000
3224-000-140-000
3224-000-150-000
3224-000-160-000
3224-000-170-000