Choko Junior Quantum Junior Two Piece Suit With Floataid Pant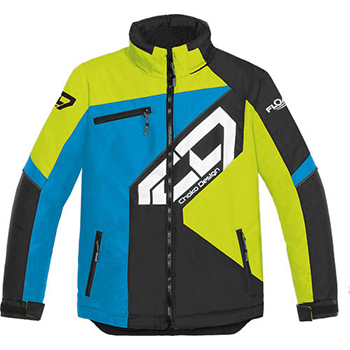 Free U.S. Shipping
$ 219.95 US
Model: 122821-
DESCRIPTION
Shell:
SUPPRATECH: waterproof breathable 400D rugged Oxford nylon technically coated for a softer feel.
Lining/Insulation:
Weather-Tec system: 340 gr. (12 oz.) poly fleece quilted to a 160 gr. (6 oz.) Ultra Soft polyfill for a combined 2-piece suit thermal factor of 500 gr. (18 oz.).
Functional features:
Reflective Trim
YKK Zippers.
Dual storm flaps.
Fleece lined collar with built-in hood.
2 zippered outer shell pockets lined with brushed cotton for warmth and waterproofed for durability.
1 zippered chest utility pocket.
Inside pocket with pouch for mp3 player/mobile phone.
Adjustable cuffs with Velcro closure.
Strategically elongated back.
Shaped Sleeves.
Elasticized wind stopper cord with pulleys at hips.
122821-6SF-8
122821-6SF-10
122821-6SF-12
122821-6SF-14
122821-6SF-16
122821-6SF-18
122821-6SF-6
122821-000-8
122821-000-10
122821-000-12
122821-000-14
122821-000-16
122821-000-18
122821-000-6
122821-100-8
122821-100-10
122821-100-12
122821-100-14
122821-100-16
122821-100-18
122821-100-6
122821-200-8
122821-200-10
122821-200-12
122821-200-14
122821-200-16
122821-200-18
122821-200-6
122821-AH9-8
122821-AH9-10
122821-AH9-12
122821-AH9-14
122821-AH9-16
122821-AH9-18
122821-AH9-6
122821-BRY-8
122821-BRY-10
122821-BRY-12
122821-BRY-14
122821-BRY-16
122821-BRY-18
122821-BRY-6
122821-H80-8
122821-H80-10
122821-H80-12
122821-H80-14
122821-H80-16
122821-H80-18
122821-H80-6
122821-SFT-8
122821-SFT-10
122821-SFT-12
122821-SFT-14
122821-SFT-16
122821-SFT-18
122821-SFT-6