Choko Junior Floataid Core Jacket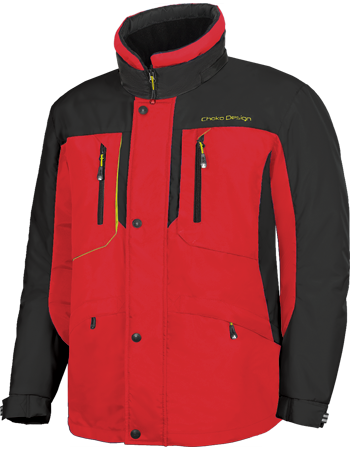 Free U.S. Shipping
$ 140.95 US
Model: 125120-
CORE JACKET WITH FLOATAID TECHNOLOGY
With collar built-in hood.
Designed to keep you mobile and afloat, not weighed down in the event of an unforeseen water emergency.
Floataid Technology helps with initial Cold-Water Shock; Cold-Water Shock is a real danger in water below 15°C (59°F). If you do find yourself in the water, floatation can save your life.
Multi-Layer membranes create internal air pockets for additional buoyancy.
Bottom mesh self-drainage system for quick water evacuation allowing for lighter weight when exiting water as well as quicker return to body warmth.
Floataid's insulation technology aids with body warmth even when wet.
Shell:
SUPPRATECH: waterproof breathable 400D rugged Oxford nylon technically coated for a softer touch.
Lining/Insulation:
Weather-Tec system: 340 gr. (12 oz.) poly fleece quilted to a 160 gr. (6 oz.) Ultra Soft polyfill for a combined 500 gr. (18 oz.) thermal factor.
Functional features:
Reflective Trim.
YKK Zippers.
Dual storm flaps.
Fleece lined collar with removable hood.
2 zippered outer shell pockets lined with brushed cotton for warmth and waterproofed for durability.
2 zippered chest pockets.
Inside Technology pocket.
Adjustable cuffs with Velcro closure.
Strategically elongated back.
Shaped Sleeves.
Elasticized wind stopper cord with pulleys at hips.
125120-SQ2-8
125120-SQ2-10
125120-SQ2-12
125120-SQ2-14
125120-SQ2-16
125120-SQ2-18
125120-SQ2-6
125120-100-8
125120-100-10
125120-100-12
125120-100-14
125120-100-16
125120-100-18
125120-100-6
125120-SQ0-8
125120-SQ0-10
125120-SQ0-12
125120-SQ0-14
125120-SQ0-16
125120-SQ0-18
125120-SQ0-6
125120-900-8
125120-900-10
125120-900-12
125120-900-14
125120-900-16
125120-900-18
125120-900-6
125120-H80-8
125120-H80-10
125120-H80-12
125120-H80-14
125120-H80-16
125120-H80-18
125120-H80-6
125120-200-8
125120-200-10
125120-200-12
125120-200-14
125120-200-16
125120-200-18
125120-200-6
125120-600-8
125120-600-10
125120-600-12
125120-600-14
125120-600-16
125120-600-18
125120-600-6
125120-000-8
125120-000-10
125120-000-12
125120-000-14
125120-000-16
125120-000-18
125120-000-6
125120-SQ1-8
125120-SQ1-10
125120-SQ1-12
125120-SQ1-14
125120-SQ1-16
125120-SQ1-18
125120-SQ1-6