BCA DOZER 3D AVALANCHE SHOVEL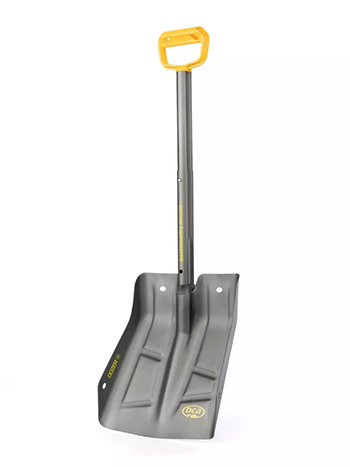 $ 63.71 US
Model: | MSRP: $ 74.95 US
BCA SALE!
Our working shovel for industrial use and for building huge kickers. Move huge volumes of snow with our largest blade and D-grip handle.
NOTE: Does not fit in shovel compartment of BCA Float or Stash packs.
All of BCA's new Dozer shovels feature ovo-concave shafts and low-profile, "stompable" blades. The front third of the shovel blade offers a smooth surface for clean snowpit walls during snow stability tests. With BCA's flat "stomp edge" on the blade, you can penetrate just about anything by adding body weight. Auto-engaging spring pins at the blade/shaft connection make for faster, hands-free assembly/deployment. All BCA extendable shovels are designed to meet the UIAA standard for avalanche rescue shovels.