BCA Dozer 2H Avalanche Shovel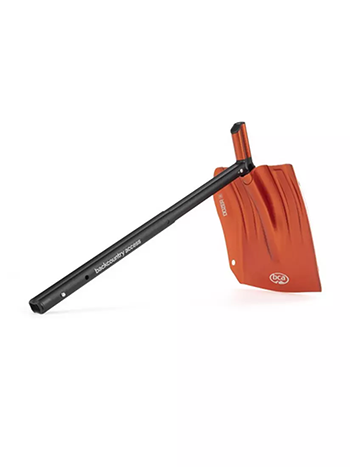 $ 67.97 US
Model: | MSRP: $ 79.97 US
BCA SALE!
Dozer 2H Avalanche Shovel
The granddaddy of our shovel line, with hoe mode to provide added efficiency when "paddling" chunks of debris without lifting. Comes in two color options: blue or orange.
Our new ovo-concave shaft, low-profile stompable blades, and wide range of cored-out handles make BCA shovels stronger, lighter, and more packable than ever before. This new line is inspired by our legendary D-2 EXT "Dozer" shovel. It's so popular among our core followers, we've named our entire new line after it! BCA was the first to create an avalanche shovel with a non-round shaft to prevent breakage while prying. We've taken our groundbreaking oval design and added a concave radius on both sides to make it even stronger, without adding weight. Like a high-end lacrosse stick, this shape also enables better grip in the palm, reducing slippage while shoveling. All BCA extendable shovels are designed to meet the UIAA standard for avalanche rescue shovels.
Features
6061 Aluminum Blade/Shaft
Extendable T-Grip
Flat stomp edge blade
Hoe Mode
Specs
RESCUE GEAR: Avalanche Shovels
SHOVEL BLADE: Heat-treated, 6061 aluminum
SHOVEL GRIP: Extendable T-Grip
WEIGHT: 1.69 lb / 765 g
BLADE DIMENSIONS: 9.75" x 11.5" / 25 cm x 29 cm
HANDLE & SHAFT COLLAPSED LENGTH: 15.25" / 38.7 cm
HANDLE & SHAFT EXTENDED LENGTH: 23.5" / 60 cm
ASSEMBLED SHOVEL COMPRESSED LENGTH: 23.5" / 60 cm
EXTENDED LENGTH: 31.5" / 80 cm
BLADE SHAFT MATERIAL: 6061 T6 aluminum
CERTIFICATION: Designed to meet the UIAA standard for avalanche rescue shovels.
WARRANTY: 3-year limited
ACTIVITY: Ski / Snowboarding, Snowmobile, Snowshoe / Uphill